Okinawan Goju Ryu Karate, IOGKF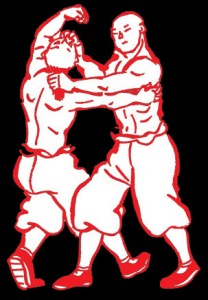 Click on icon for our FaceBook page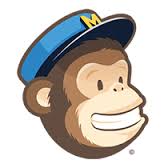 Click on icon to receive our newsletters and notices by email
Training
Masks required by all students and visitors.

Watch for Newsletter (subscribe above) or Facebook for updates.

Social distancing as is practicable at all times.
All – 6pm Tuesday & Thursday

Nidan and above (or by invitation) – 6pm Wednesday
Women's self-defense
Last Wednesday of the month
7:30pm to 8:30 / 9:00pm
2019 – 40th anniversary of the IOGKF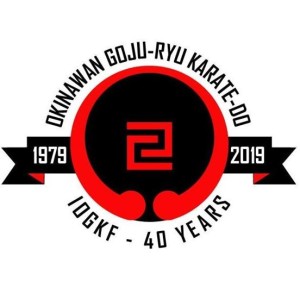 The Anniversary Gishiki in Okinawa was excellent value and well attended.  Estimated 1600 karateka.
Note: We store photographs of our activities on our Facebook page (link above)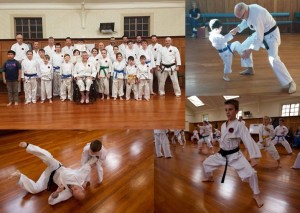 We train at the St James Presbyterian Church Hall
393 King Edward Street
South Dunedin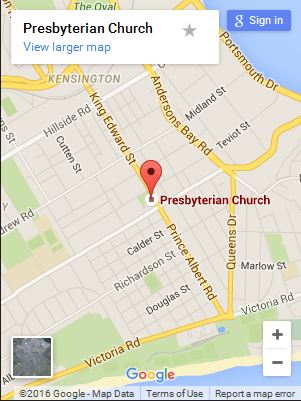 Click Here to go to Google Maps if this image does not convey sufficient information
We are a family friendly club and encourage the participation of children. Not all children develop at the same rate and if you have questions about whether training would suit your child feel free to contact Sensei John Marrable (details on the 'Contact Us' page, under 'Menu' at the top of this page).
We hold formal classes during the four school terms.
Club Training Times
Juniors (All four school terms)
Tuesdays: 6:00 – 7:00pm
Thursdays: 6:00 – 7:00pm
Seniors (All four school terms)
Tuesdays: 6:00 – 7:30pm
Thursdays: 6:00 – 7:30pm
Black Belts Only
Wednesdays: 6:00 – 7:00pm
Kobudo
Second Tuesday and last Thursday of month
7:00 – 8:00pm
Karate training for those who do not want to learn kobudo
Special Videos
Two videos have been produced about our Sensei in recent months.  The first was based in our dojo and was posted to the Firstport site here.
The direct YouTube link is here.
A second video is based in Okinawa during the 2019 World Gishiki & IOGKF 40th Anniversary celebrations. Click here to view.
Why does the image of two individuals engaging in combat appear on our materials?
The name Goju Ryu comes from Chojun Miyagi Sensei who thought long and hard about the name of his karate style, informally known as Naha Te. Within the famous martial arts text, the Bubishi, is a poem called the Kenpo Haku (the eight poems of the fist) and Chojun Sensei was quite fond of it.
The third poem is called 'Ho Goju donto' which translates as 'The way of inhaling and exhaling is hardness and softness' and it is this poem that Chojun Sensei took the name Goju (Hard and Soft) Ryu (School) from.
The picture is a version of one of the drawings that are depicted in the original Bubishi and is used as our dojo logo to recognise the source of the name of our style.